Non Governmental Organization «Association for the Defense of the Rights of People with Disabilities in Ukraine»
Disability is not a sentence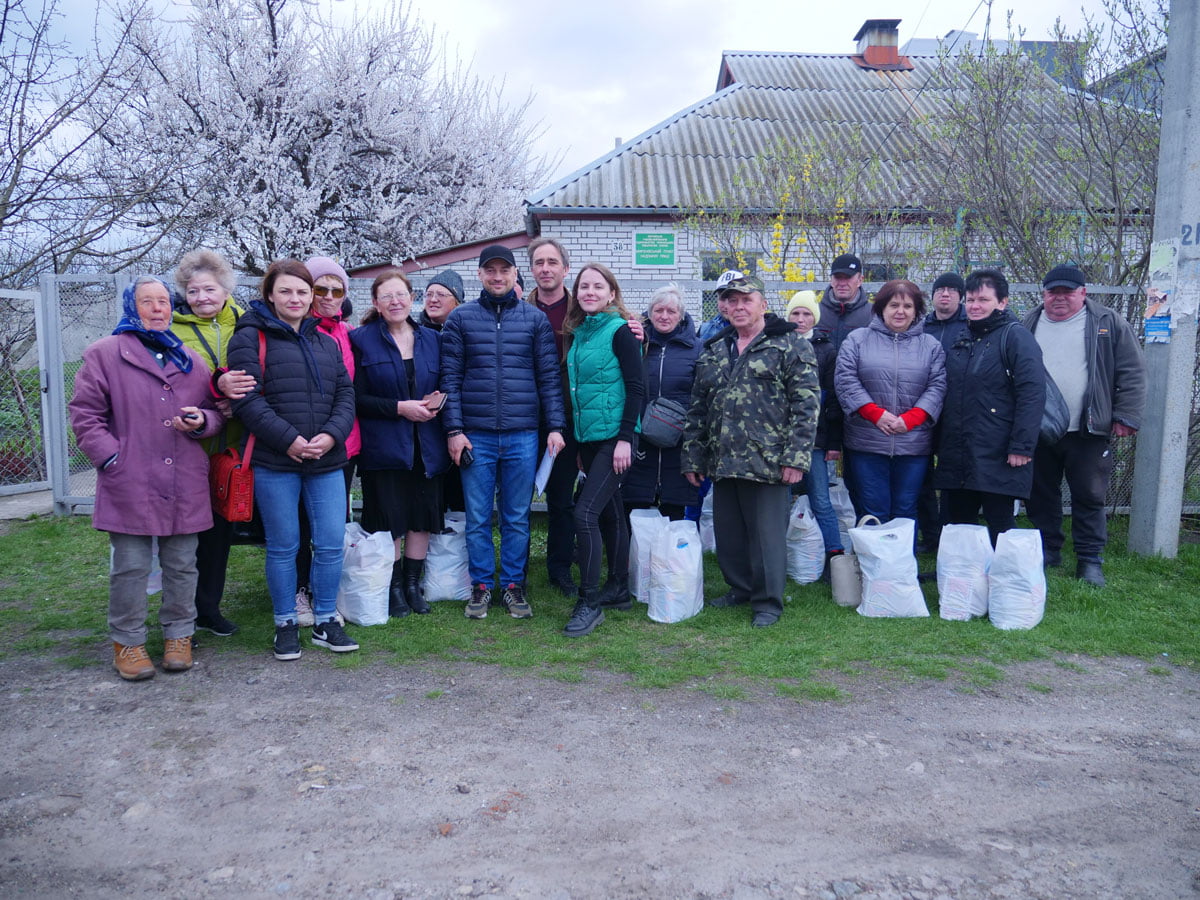 We have been working since 2020
The NGO ADRPDU has a Medical and Psychological Rehabilitation Center in its structure. The Center's activities are aimed at providing free psychological and physical rehabilitation to veterans, people disabled as a result of the war, and people with disabilities.
Psychological rehabilitation is provided by psychologists, psychotherapists, our partners PO «Association of Mental Health and Development in Ukraine» under the leadership of Halyna Gladka.
The best rehabilitation doctors and psychotherapists work in our Center.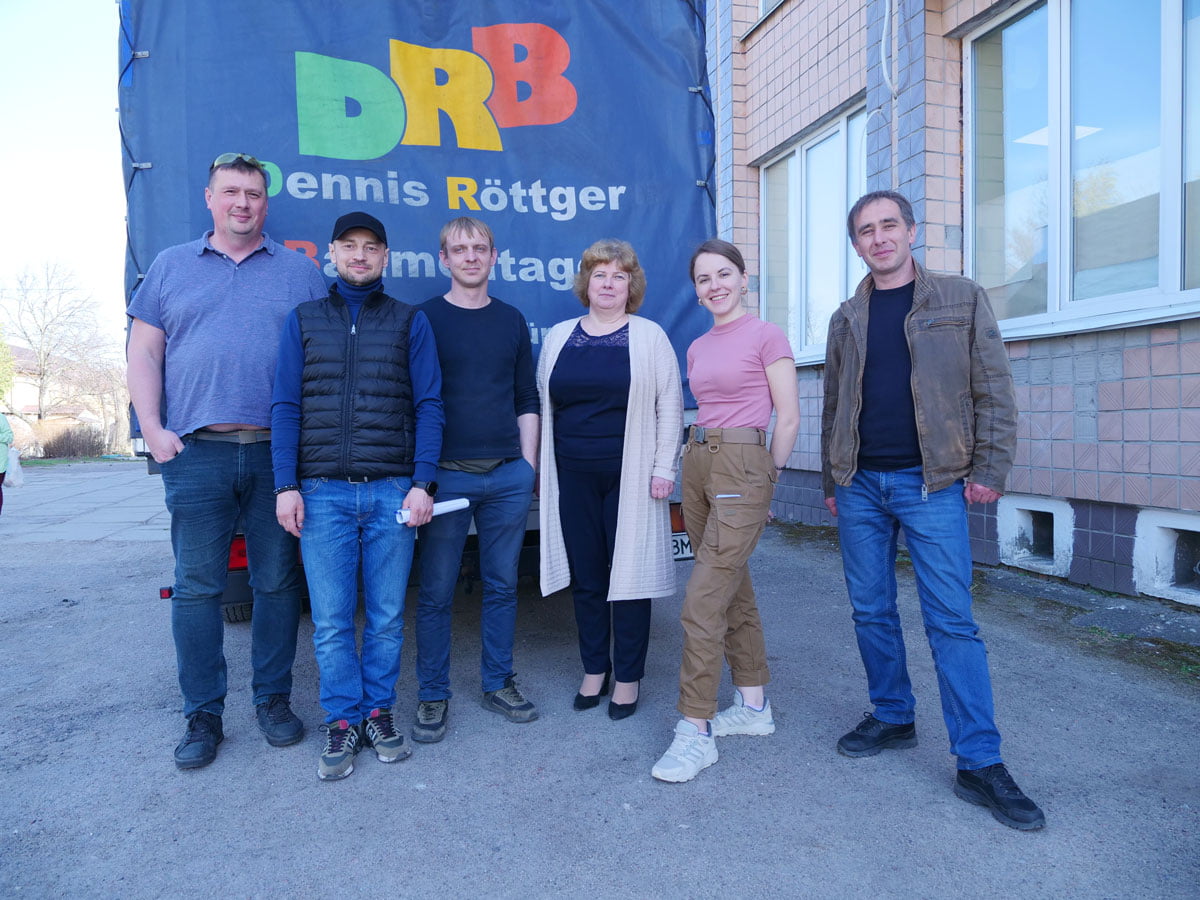 Mission
Building a barrier-free environment of equal opportunities through the integration of people with disabilities into public life.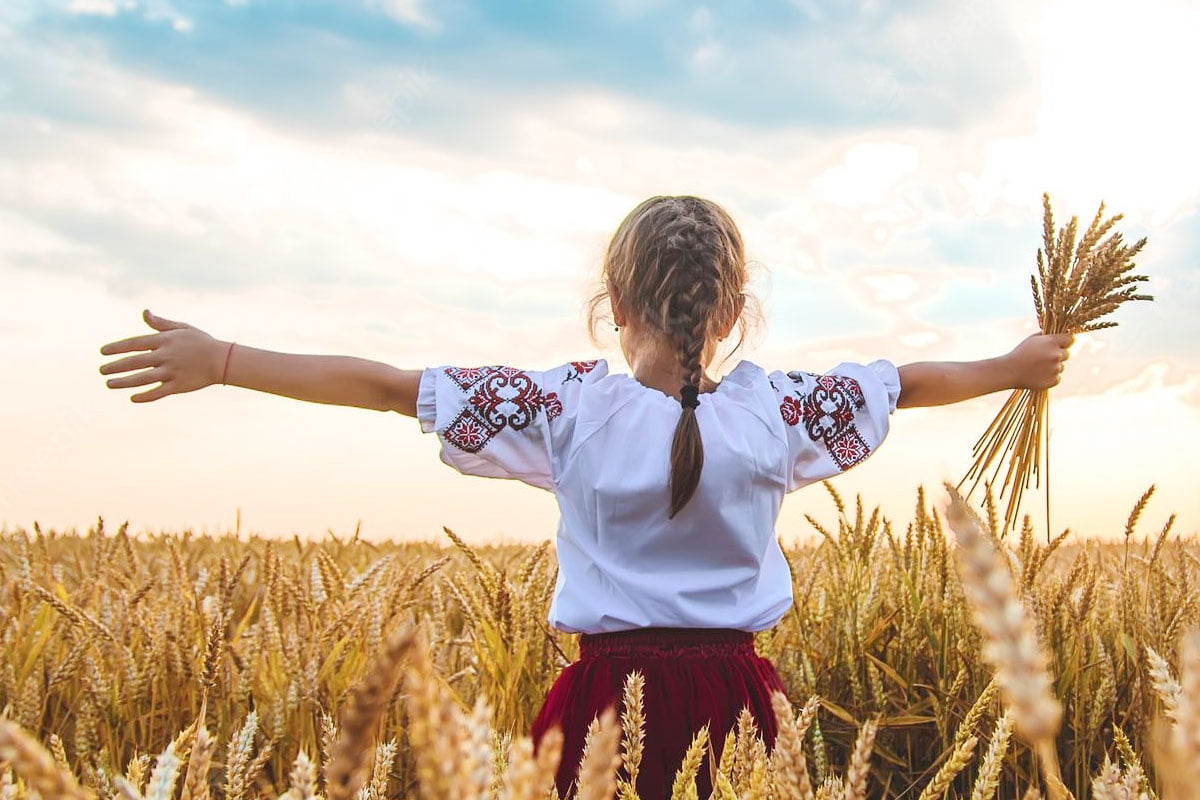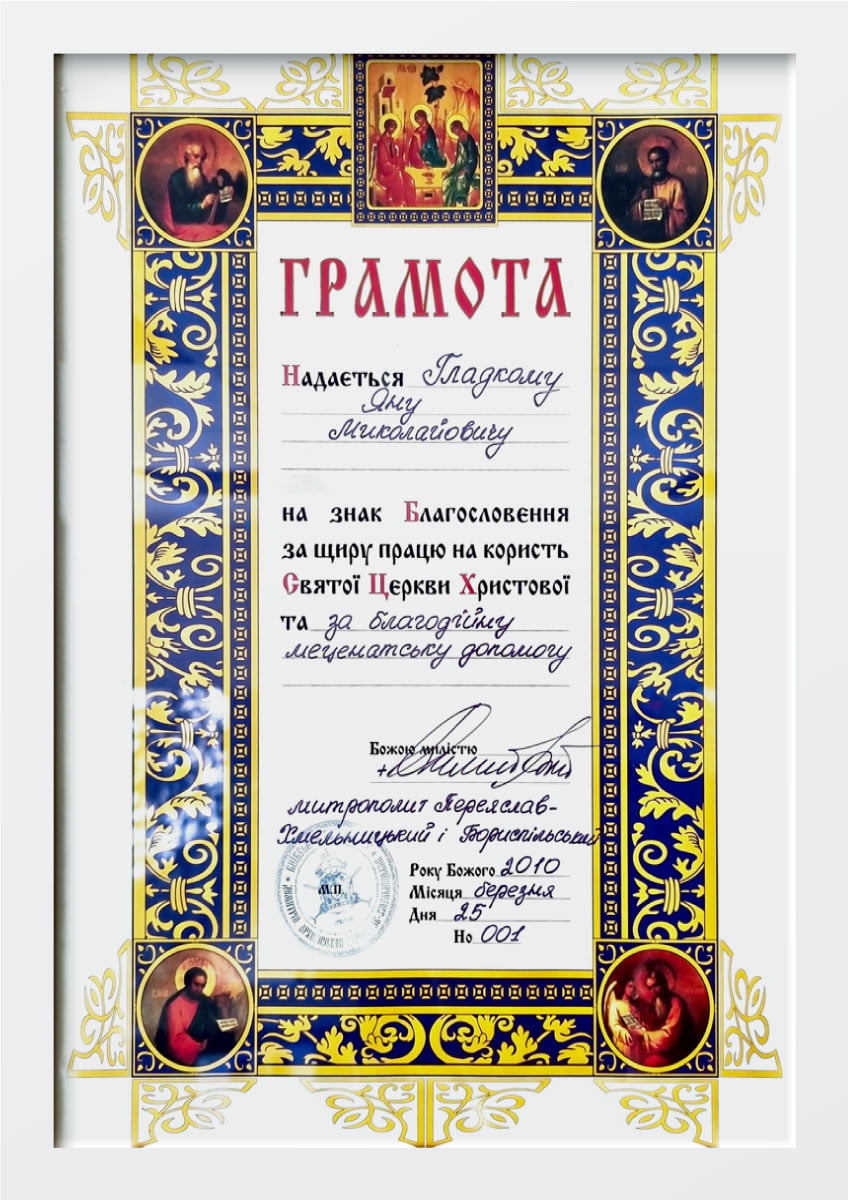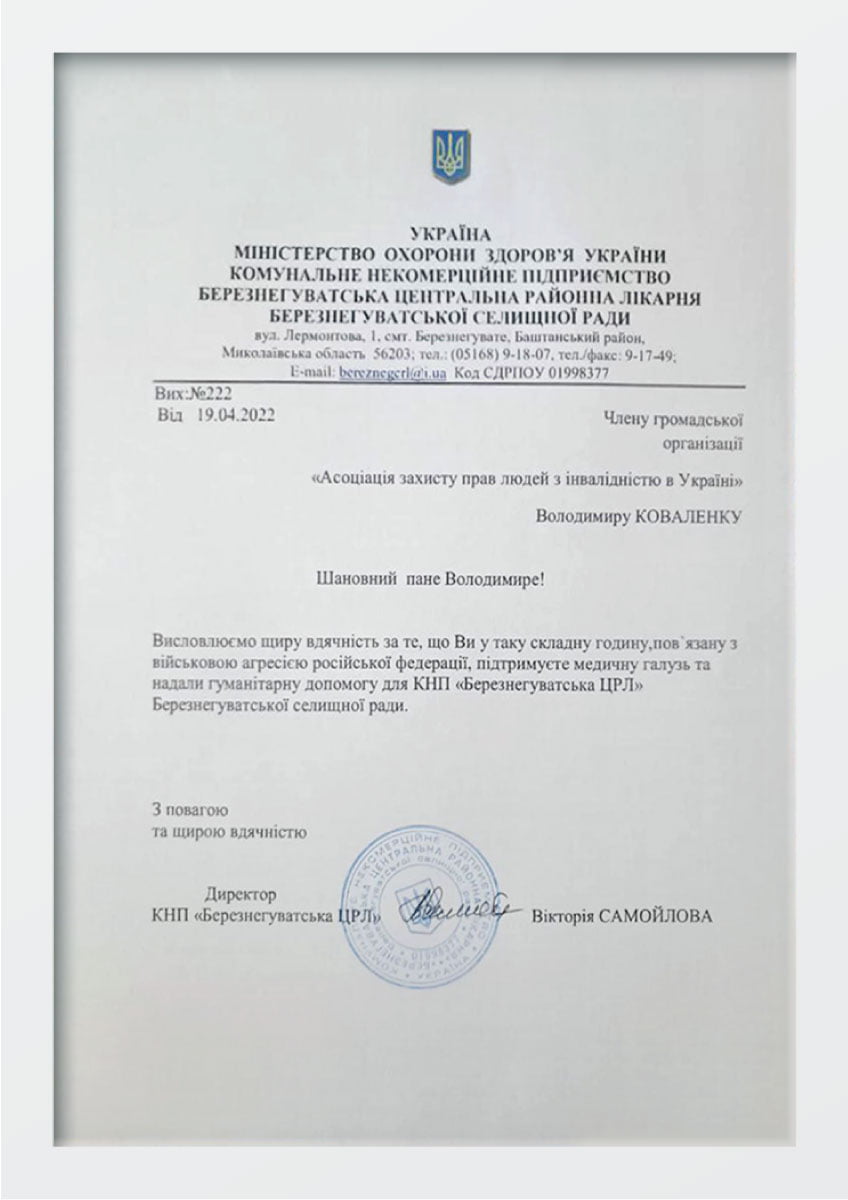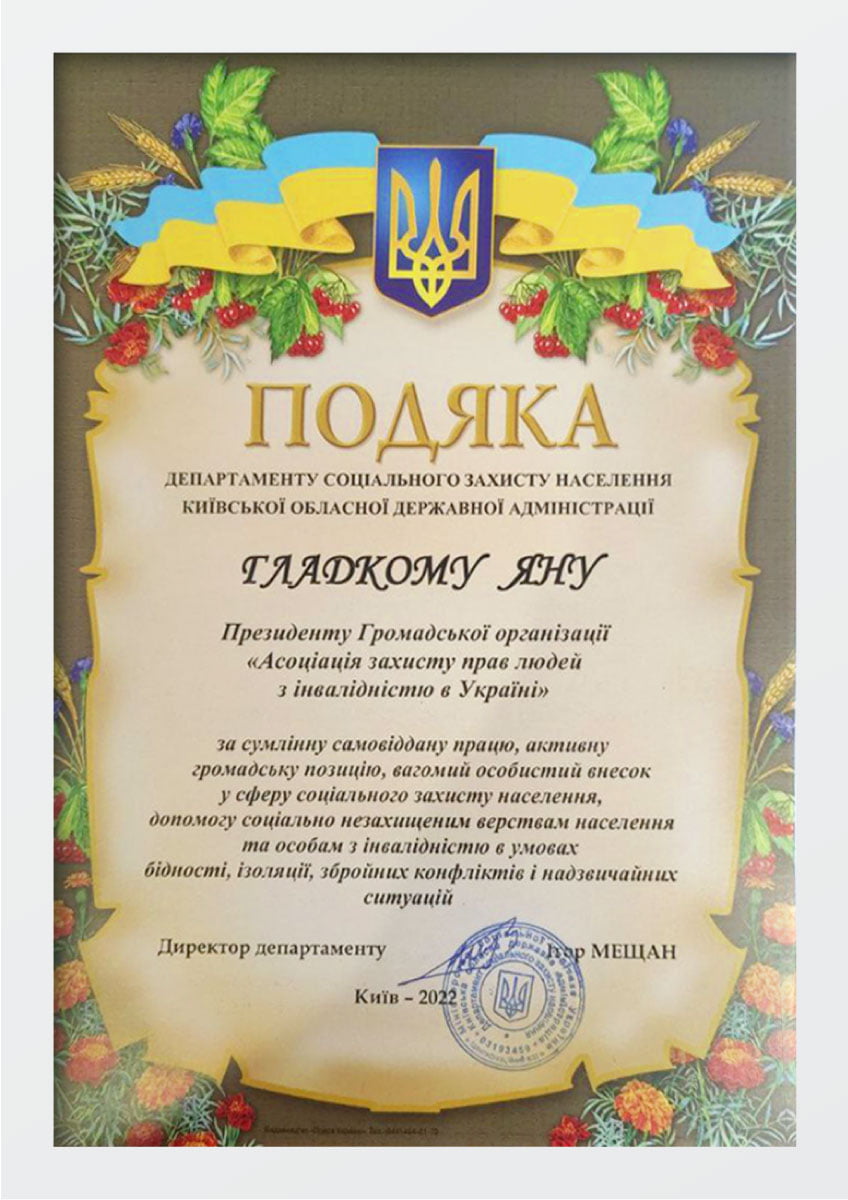 Our Goal
We are working on opening branches of the Center for Medical and Psychological Rehabilitation in 11 cities of Ukraine, we are open to any kind of cooperation and partnership for the implementation of the project.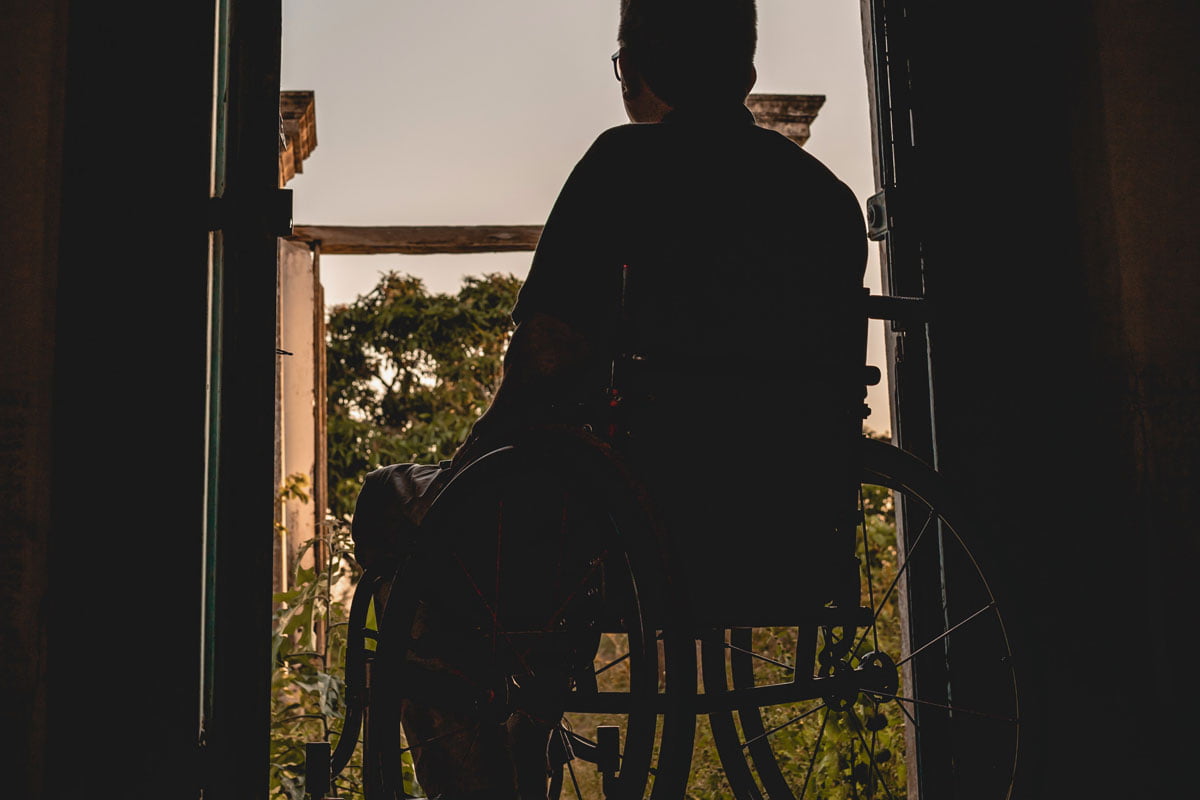 Actively supports people with disabilities
The Center for Medical and Psychological Rehabilitation conducts active educational activities. You can learn a lot of interesting things at Halyna Gladka's webinars.
Coaches of our Center train psychologists who want to improve their qualifications and understand the algorithm of work with post-traumatic stress disorder.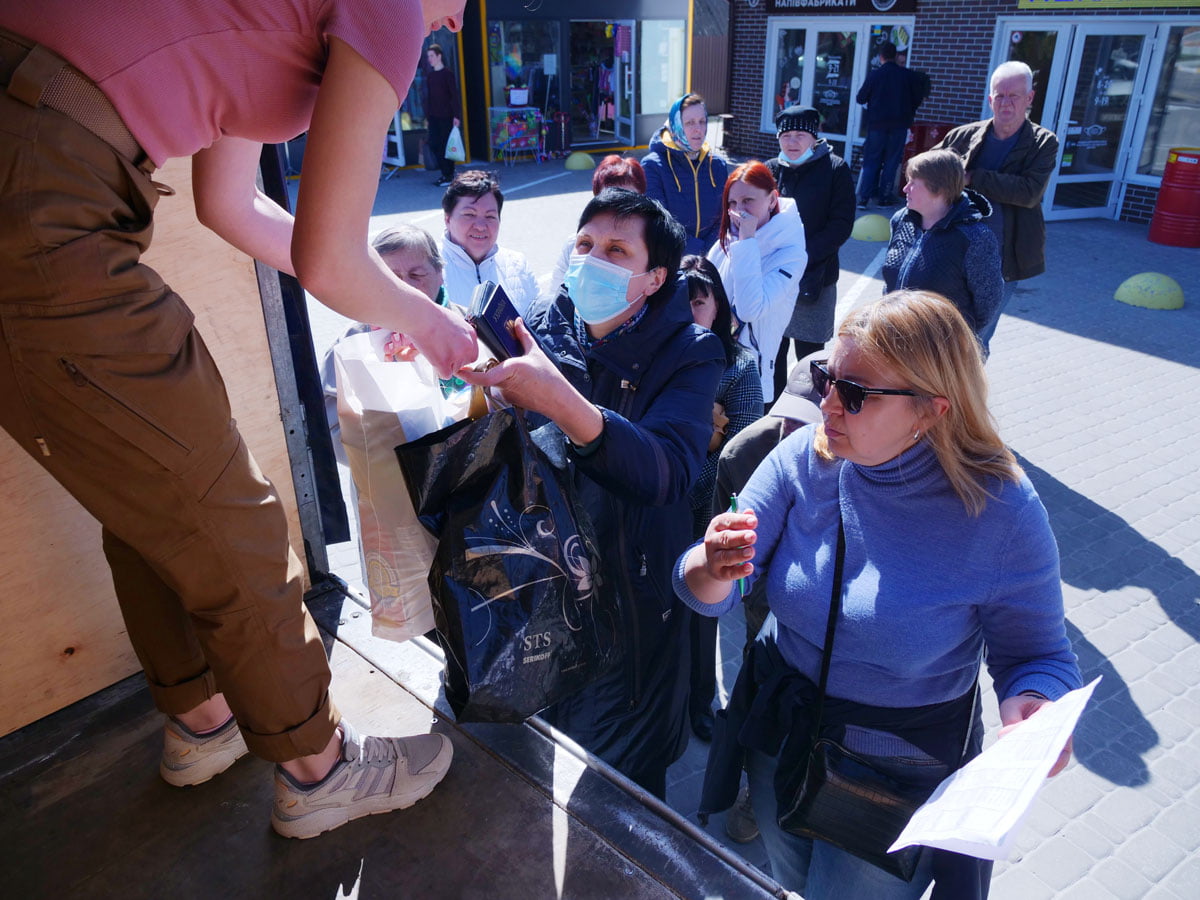 NGO ADRPDU carries out active social work
We provide social services to people with disabilities, you can get consultations from a child psychologist, family psychologist, psychotherapist, we provide social support for people with disabilities, help teenagers choose an educational institution and accompany them during adaptation to new living conditions.